WELCOME TO LIVE ALGAE UK
Welcome to the beautiful world of marine macro algae for the
Display Tank & Refugium
Your 1st Choice for Sustainable Grown Macroalgae in the UK since 2014
Live Algae UK is a Leeds based aquamarine farm specialised in macroalgae for the marine aquarium.
Covid-19 UPDATE:
Please note that processing & delivery times may be slightly longer than normal & that the latest posting day is currently Wednesdays to give your macroalgae enough time to arrive before the weekend at yours.
Clean & premium quality marine macroalgae from fish & copper free tanks will ensure that you can fully enjoy the algae in your very own planted marine display tank or macro algae refugium without worries.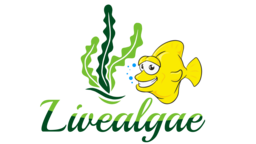 We offer rarely available macro algae species in premium quality.
Certainly, we offer as well the classics like Chaetomorpha & Caulerpa too.
In nature, most macroalgae species are just seasonably available. Our different saltwater aquarium setups allow us to offer you all year round a wide range of premium quality macroalgae for the marine aquarium from fish & copper free algae tanks.

All macroalgae species we sell are sustainably grown in the UK and because we are proud of the quality of our macroalgae they come with a 100% Satisfaction Guarantee.
Enrich your marine aquarium, seahorse tank or planted reef tank with stunning and colourful looking marine macro algae species, suitable for the Display Tank & Refugium and be amazed how the new natural look will transform your aquarium setup, bringing this beautiful aquatic hobby to a completely new level of enjoyment.
We have done our job well when you love your marine macroalgae so much that you can't resist coming back over and over again to find more!
And to ensure that you get the best deal for macro algae possible we offer as well our Macroalgae Best Price Guarantee
But for now, enjoy taking a look at our beautiful macro algae collection.
Livealgae UK - Premium Macroalgae for you